Since the beginning of the challenge i notice a random behavior of the game display window.
For some reasons, instead of displaying the ongoing game, it happens to displays a large blank zone. This will happen everytime until you restart your browser (i'm using chrome on windows) and start over.
Several restart are something required to have the game display work again.
Today i haven't been able to have it work a single time; which makes the completion of the challenge not really practical as it now requires to observe a lot of matches in order to determine where your AI can be improved.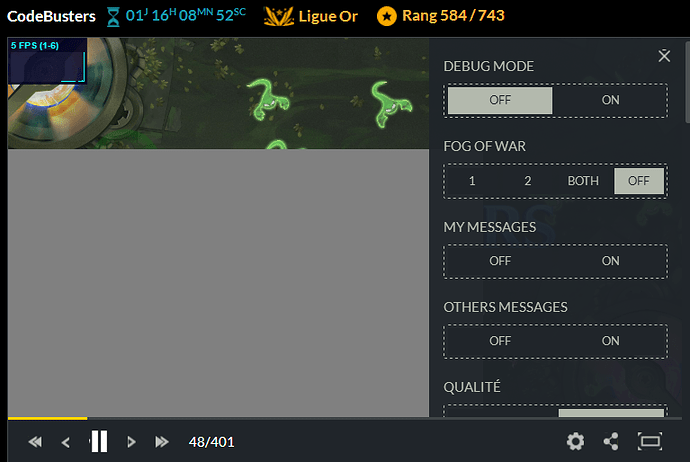 Does anyone have the same problem and know how to fix it ?
Thanks.