Hi,
I have concluded the Labyrinth puzzle with 100% score,
I have submitted but the submit procedure hangs there (attached image), the score is right but achievements don't appear; it freezes at "Loading".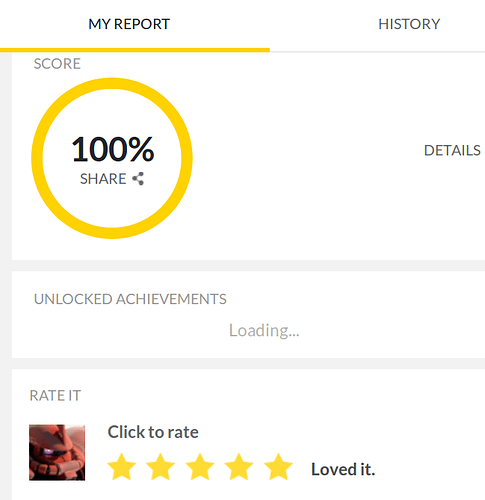 If I go ahead the XP are not assigned and the achievement history only visualize old achievement in October.
The puzzle is correctly marked as done but XPs for achievements are… not assigned.
I'm using Firefox on Linux Mint
Thank you for CodinGame, it rules!!!
Regards