Once you've set school in profile, seems you can't clear and save it empty…
I managed to clear it and save
When I click Change, it allows me to delete content, but after I clicked Save button nothing changes in my profile… I don't know how you could save empty value for school
Maybe your browser's cache?
Tried in incognito mode in chrome and even in IE11 (which I don't use at all and it couldn't have cached requests)
So here is the request data:


And the answer: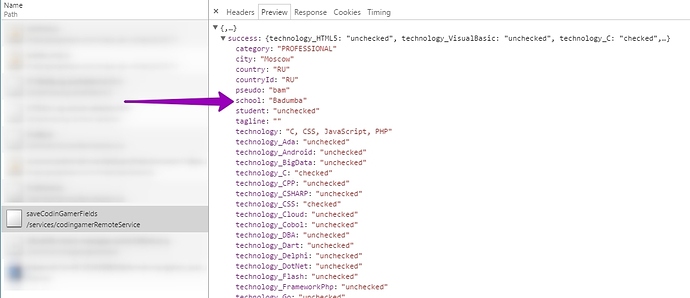 actually you're right, I cleared it, saved, but it's still visible in the profile, sorry for not checking this thoroughly. I'll the devs
I have a solution!!! I had company do the same thing. Go to the box, hold alt, and type 0173. It is an invisible character.
@bam you can leave your school empty in your profile settings now (not on the quick edit on profile page)
I can't clear the company name in the profile, I set my company name to look for coworker, now I would to be 'anonymous' again.
Thanks