The title says it all … I submitted multiple times the same deterministic code (absolutely no random in it). With absolutely no difference aside the time of submission and got many different results on validators as well as points… mainly, I suppose, due to the server occupancy (if this is the right term) …
How do I ensure my code will behave always the same way and get the same score, in a time-limited fashion, if there is not always the number of processes running on the processor ?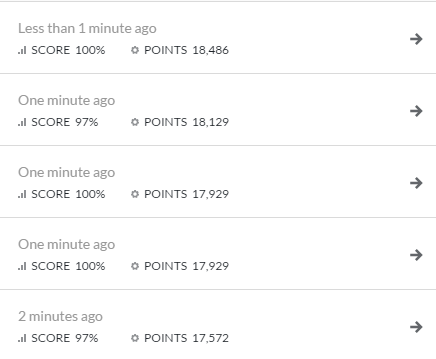 or do I have to wait a "server-free" period to get the best results ?
Thanks.