This is pretty self-explanatory, you can see what's wrong in the screenshot below. My achievements log recorded my promotion to Gold in the Amadeus Challenge as a "Promotion to Legend" whereas, in reality, I am still in the gold league. (Also, add to this the fact that legend hasn't seem to be released yet.)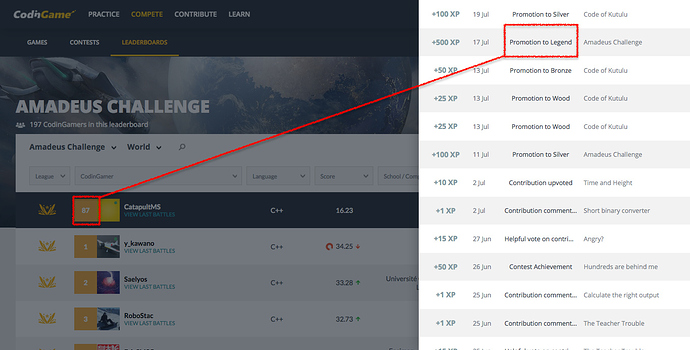 Scrolling through my notifications, however, I get the expected notification of "Better than the boss… will be promoted to Gold league soon".


Also, it seems like I got an extra, undeserved 250xp. I feel bad.
This seems like a bug… although if this is a feature…