Hi everybody, we're currently thinking of a rework of the home page. We need your feedback about this
Disclaimers
all the following details are ideas, prototypes and do not reflect the final product
at this step, we're brainstorming, do not expect any of these changes at a very short term
designs are absolutely not final (in fact these are my prototypes and they'll be trashed by designers once I'll give them this work so that they can produce something cool): so, we need your feedback about the concept, not really the UI at this moment
Main objectives
The main goals of this rework are:
make the homepage more useful
help new codingamers to discover activities on CodinGame
entertain and give more challenges/goals to our most active codingamers
Suggested changes
To achieve these goals, we've thought of 2 main changes:
display last activities on the home page: so if you have played a multiplayer game, tried a new solo game, played CoC or entered a contest, all these activities are displayed directly on your home page so that you can come back to them easily
a new quest map that suggests activities and fun challenges
About the quest map
the quest map is divided in several paths depending of the activities (competition, clash, solo puzzles, contributions…)
closed paths give a special badge that can be displayed in the gamer card (the one that appears when you hover a nickname)
the following quest map is just an example and the quests are not final. If the concept is well received, we'll think of nice quests
Here is an example of the various paths that you would unlock during your adventure: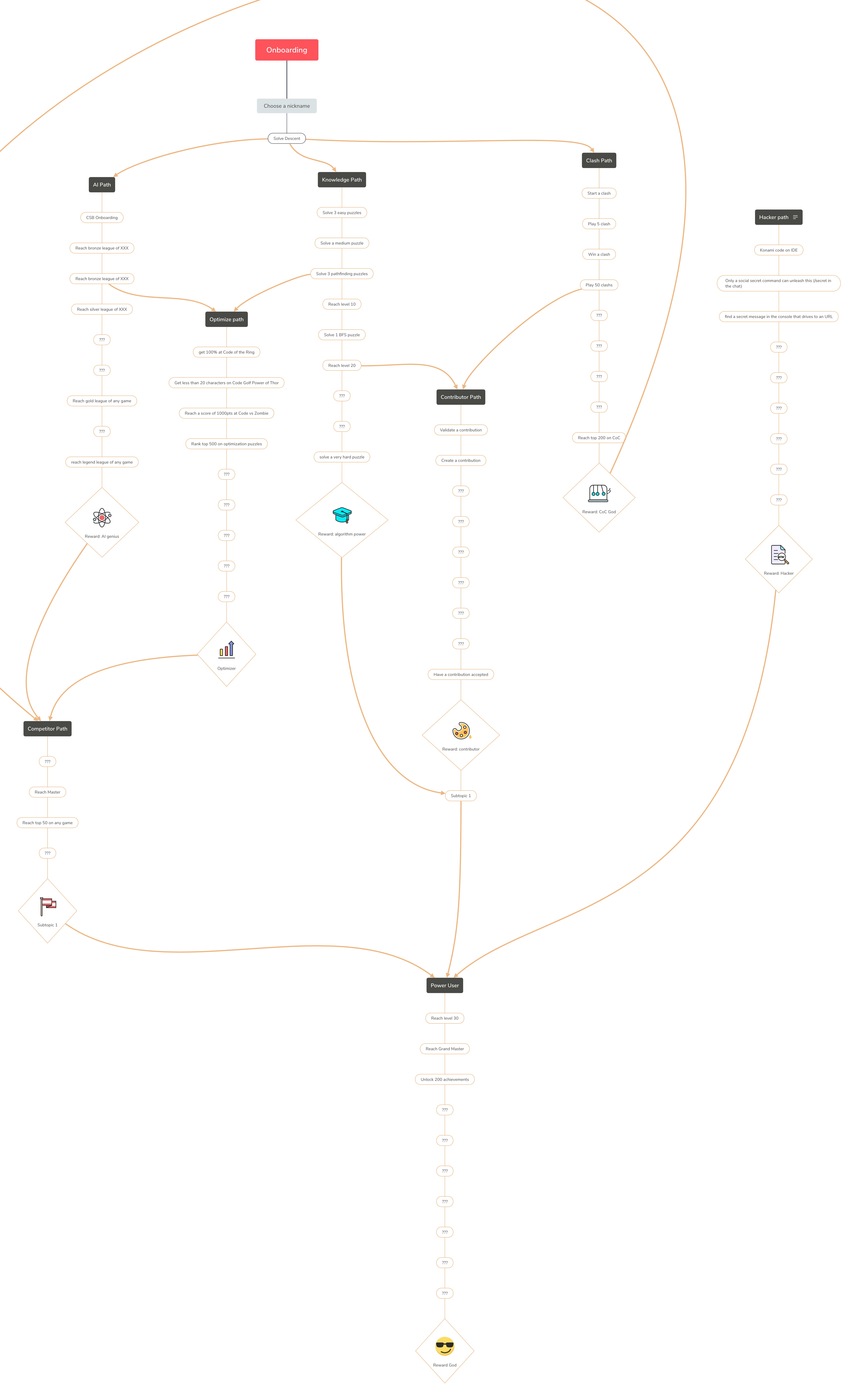 Here is an example of the home page: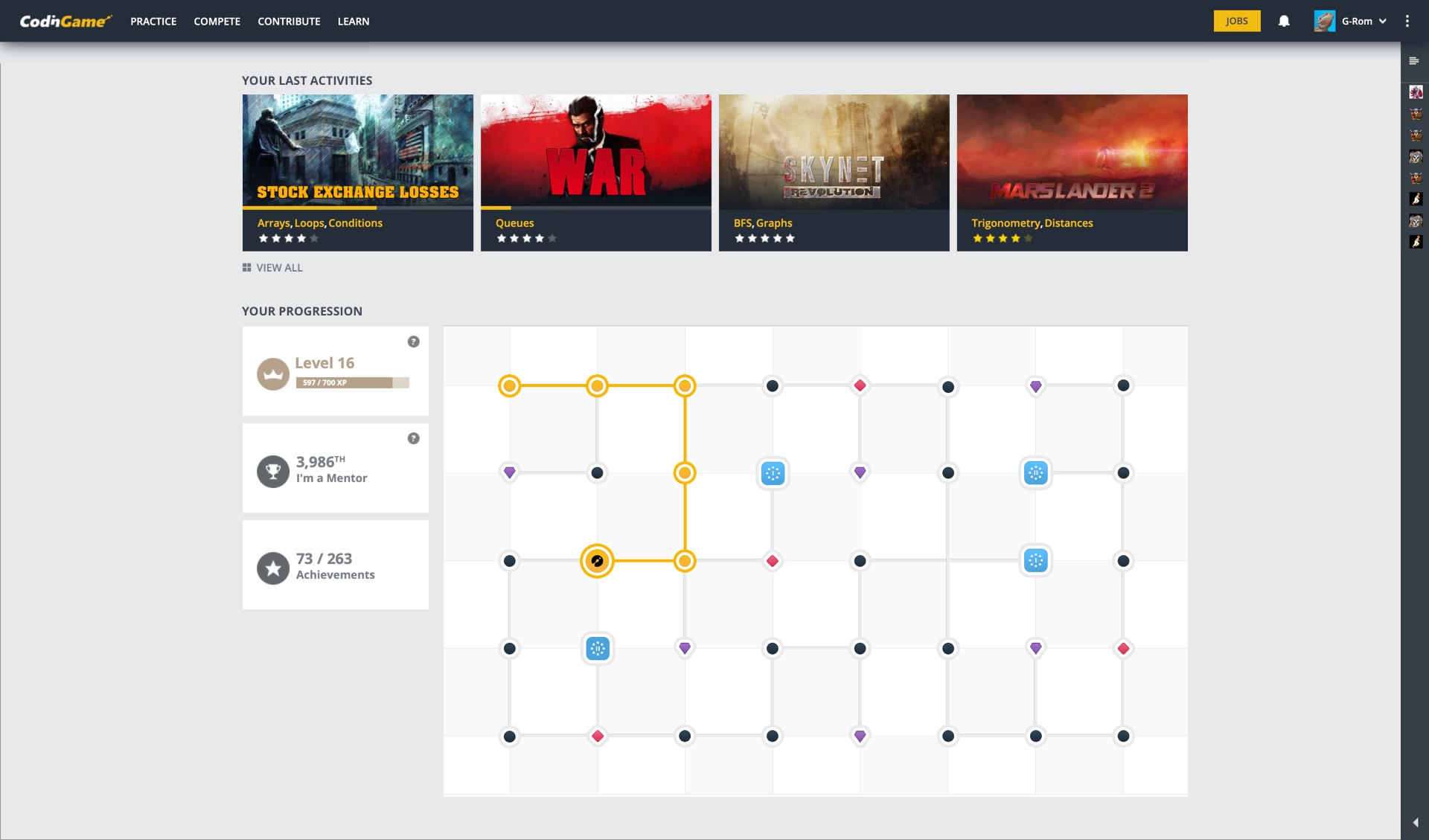 (remember that we need to focus on the concept and not the design of the home page nor the design of the quest map !)
Don't hesitate to give your feedback either positive or negative
I'm also available on the discord, ping me if you want a more interactive discussion (@G-Rom).
Thanks a lot !