Hey!
I created a tool to show the evolution of players' ranking during a contest: it's called CG-Ranking!
http://adrienvannson.ddns.net/cg-ranking/
[EDIT] CG-Ranking is now available at this URL: http://www.adrienvannson.fr/cg-ranking/
[EDIT 2] Now, you can also use https: https://www.adrienvannson.fr/cg-ranking/
It generates charts like the one bellow: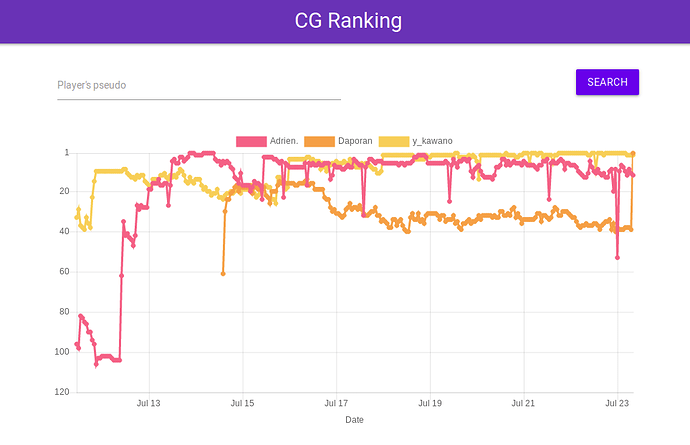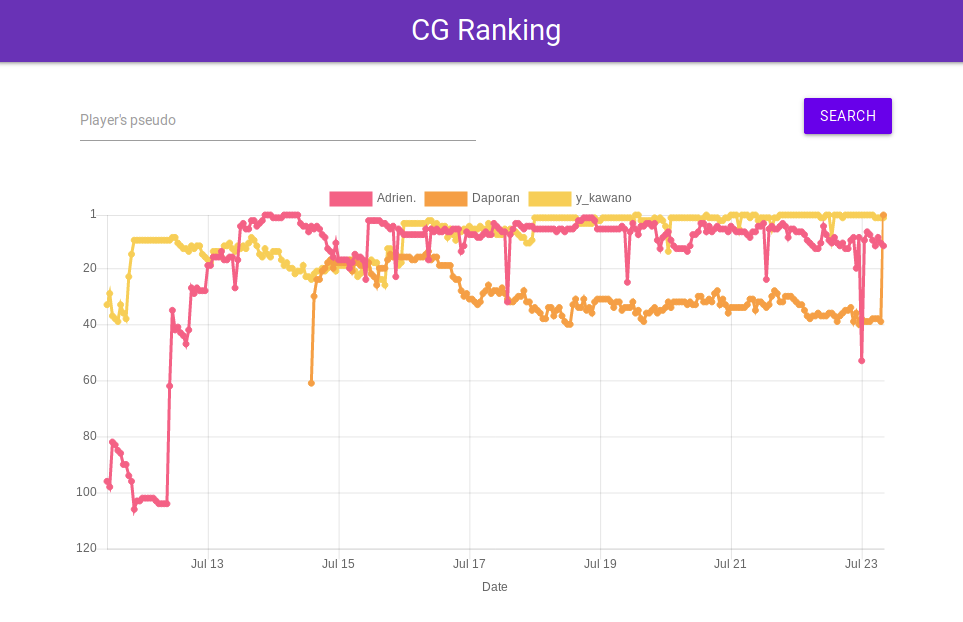 I tested it on the Amadeus challenge, and it worked pretty well, so I decided to make it available for the community

It will be available for Legends of Code and Magic (only the Marathon), and hopefully for the other oncoming contests!
Of course, it's fully open source (https://github.com/AdrienVannson/CG-Ranking)
If you have suggestions, feel free to ask me (or just send a pull-request if you want to do it by yourself
)
Please, tell me if you use it!